Perform PMPL is a group of highly experienced team of Project Managers with a common vision of delivering the best Project Management Service in the Real Estate  Industry. 
We bring on board a rich experience borne out of a multitude of assignments ranging from Malls, Instituitional, Residential Complex, Commercial Buildings, Hotels and Service Apartments as development/civil projects and ITES, BPO, Corporate Offices, Radio & Television Studios, in the interior fit out segment. 
Perform is committed to deliver Project Management Services of International Standard .It has been able to build upon its knowledge with the exposure to international market and a very competent skill base in India.
The management team draws on several years of experience in the construction industry to create solutions that plan projects and implement technology in ways that enable new processes and allows the development process  to adapt to business's needs.
OUR BELIEF
"Ownership is the key to excellence in delivery…"
"We understand that Project Management is the skill to convert ideas, concepts and design into a planned programme of execution and then to deliver the product to predetermined parameters of Time, Budget and Quality".
To be able to do this, it is extremely important that each Team Member imbibes in himself/herself a sense of ownership for the project. Our team operates as client representative during the Project, treating the project as their own. This ensures that there is a focus on the client's requirements for long-term goals and use rather than a one-time task which needs to be handed over. Ownership also ensures that we help to maximize the economic value and utility of the client's asset
SUDESH SAXENA
Co-founder PERFORM PMPL
In his career spanning more than a decade, Sudesh has worked on a myriad of assignments ranging from small office fit-outs to townships, from a small TV studio to 10,00,000 sqft mixed use developments.
His seasoned judgment, deep understanding of engineering principles and a practical approach to project issues are his strengths. Beyond this is his genuine interest in people and his ability to lead from the front taking the entire team along in his own quiet, un-inimitable style.
Prior to founding PERFORM PMPL,Sudesh was the National Director at  International  Property Consulting organization for the Project Management Consultancy service line in India. He had been instrumental in establishing and sustaining the division and had contributed greatly in terms of setting up strong Internal Systems and Process as well as building strong Client Relationships.
MANEESHA DHALL
Co-founder PERFORM PMPL
Maneesha's  extensive industry relationships and comprehensive skill set enables her to anticipate and resolve challenges so that projects are completed on time, on budget and to the complete satisfaction of clients. From project coordination to communicating with consultants and clients, she has consistently managed projects to ensure safe, efficient and profitable projects.
She has a strong focus on developing and implementing systems and process for a project , structuring the strategy for the team so that they can take on any assignment with pre-set steps.
Prior to co-founding PERFORM, She was the Regional Director,PMC at International Property Consulting organization. In her 8 years tenure at IPC, she had been actively involved with the various projects and has been the Account Manager for many clients like India Today, V3S group, EDS,  for their various projects in India.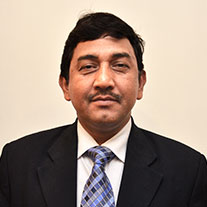 BIRENDER SINGH GUSAIN
Lead Manager MEP SERVICES
Birender is a Mechanical Engineer having experience of 27 years in managing and supervising services of Civil and Interior projects. Being worked with Indian Navy, Ministry of Defence, he carries with him a system of punctuality and self-discipline at work. His role at the projects involves Planning, lead services team to ensure managing Execution Operation and Maintenance of all Utility and Electro-mechanical Equipment at Project Site He believes that continuous up gradation of knowledge is the only tool to compete in the industry and achieve set goals.
Lead the Services team for the following projects successfully executed at Perform:
Tricone Luxury Service Apartment cum Retail Buildings , Mayur  Vihar New Delhi, 18,500 sqft
Hotel Country Inn and Suites, Sec 12, Gurgaon, 71 Keys
Hotel Country Inn and Suites, Satbari, Delhi, 38 Keys
Key Area of Specialization
Along with Masters in Project Management from NICMAR and Mechanical Engineering degree, he also holds PG degree in Industrial Relations and Personnel  Management, Diploma in Material Management, Certificate course in Packaging from DRDO, Course in Fire and Safety.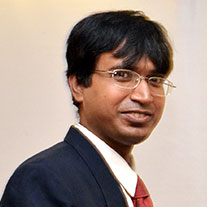 SUBHAS DHARA
Lead Manager QS Division
Subhas Dhara is a Civil Engineer having more than 12 years of experience in Project Management and Execution of various real estate projects. He leads the QS Department at Perform.  A very straight forward person he gels with the teammate's easily. He is an expert in QS/ BOQ creation for Civil/ Interior Budget. He has the ability to manage client relationship as well as deliver project as per clients' expectation.
Some of the projects executed under his leadership at Perform are:
Kasa Isles Residential, Jaypee Greens, Sec134 Noida, 35 Lacs sqft
Garden Isles Residential , Jaypee Greens, Sec134 Noida, 25,00,000 sqft
KFC, Agra, 4,000 sqft
Kosmos Residential , Jaypee Greens, Sec134 Noida, 23,00,000 sqft
Crescent Parc Residential Township, Ghaziabad, 15,00,000 sqft